NINGXIA XINGRI ELECTRONIC CO., LTD, the biggest tantalum capacitors factory are closing down!
NingXia XingRI stop production of below two series tantalum capacitors.
XRCA45 Molded Solid Electrolyte Tantalum Chip Capacitor
XRCA42 Epoxy-Coated Solid Electrolytic Tantalum Capacitor
Topdiode Group owned a tantalum capacitors factory in HuNan province. We can offer replacement of NingXia XingRi's tantalum capacitors.
Brief Introduction of Topdiode
ISO 9001: 2008, ISO 14001: 2004 manufacturer
Military approval: GJB90018-2009.
Products meet RoHS 2.0, Reach, NON-DMF
Topdiode Group tantalum capacitors series listed below, welcome to contact us for technical info or capacitors info.
CA42 Radial Epoxy Dipped Tantalum Capacitor
AVX TAP, Kemet T350-T390; Nemco TB Series
CA45 Chip Tantalum Capacitors (General Purpose)
Cross reference: AVX TAJ series, Kemet T491 Series, Vishay 293D
CA45U Low ESR Chip Tantalum Capacitors
Cross reference: AVX TPS series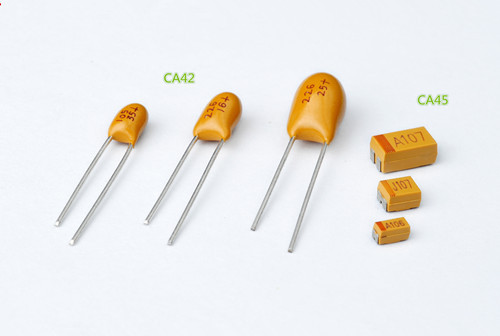 Email: info@topdiode.com MSN: topdiode@gmail.com Skype: topdiode Website:www.topdiode.com